Big tech names fall as Trump wins White House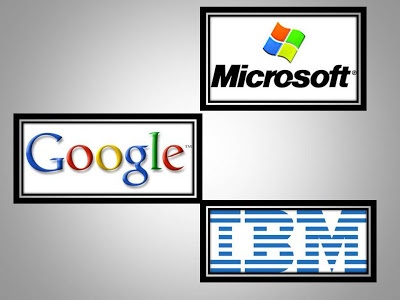 Shares of U.S. technology heavyweights down amid concerns President-elect Donald Trump will stick to his largely protectionist agenda
Trump has vowed to prevent companies from making products overseas, to renegotiate trade accords and impose tariffs on imports from countries such as China
Policies that disrupt the flow of goods and services between U.S. and trading partners would be negative for industries including technology
Most big U.S. technology names have high international exposure
Apple (AAPL) down 2.1%, biggest drag on S&P 500, closely followed by Amazon (AMZN), which is down 3.1%
Trump had said in May Amazon was "controlling so much of what they are doing"; CEO Jeff Bezos had a "huge antitrust problem"
Shares of Alphabet (GOOGL), Facebook (FB), IBM (IBM), Microsoft (MSFT) and Netflix (NFLX) decline between 1.5-2.5%
S&P 500 Index had risen 4.7% this year through Tuesday's close, while S&P tech index had gained 10.8% during the same period.
I think for software companies Trump protectionism will not be a serious threat. They do not need physical presence of their employers in US, they can be located anywhere in the world. Trump will not be able to force them hire only US workers.